Use our thorough list of noise control companies and suppliers in Anechoic Chamber to examine and sort top noise control companies with previews of ads and detailed descriptions of each product. Any noise control companies can provide noise control products and services to meet your companies specific qualifications. An easy connection to reach noise control companies through our fast request for quote form is provided as well. This source is right for you whether it's for sound insulation, accoustic curtain, foam fabricating or any other noise control needs.
Leading Noise Control Companies
Companies Serving Near Anechoic Chamber
Cambridge, MA
|
617-491-3221
Since its foundation in 1952, Eckel Noise Control Technologies have been leaders in the development for noise control and acoustical test chambers. We provide state of the art systems and applications, and play an integral role in acoustical design and development. From product testing to laboratory research, Eckel continues to advance noise control technologies that shape our lives and the...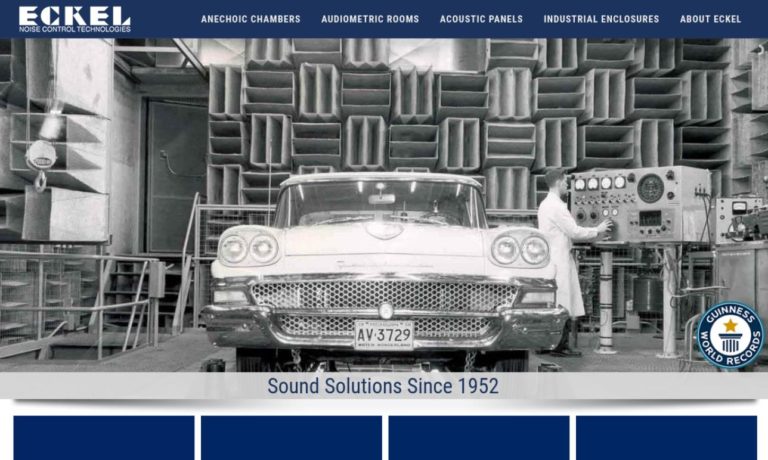 $$$