Sound insulation is known for blocking high levels of noise in a certain space. Also known as acoustic insulation, it is used to absorb sound waves of unwanted noises so it does not travel through a surface or reverberate back into a space as noise pollution. Read More…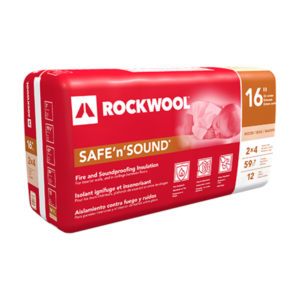 It is common to see this type of equipment in theaters, performance halls, recording studios, and manufacturing buildings. Adding sound insulation to a buildings design allows for the noise to be controlled and restricts it from spreading further, which is essential in most cases. There are many soundproofing materials that can be used such as, fiberglass, foam, rubber, aluminum, glass wool, and polyethylene. If a building or structure has a common element like brick, drywall, or concrete, it is easy for noise to travel through since they are hard and flat surfaces. Sound insulation is essential in residential, multi-story buildings, medical offices, libraries, and places where unwanted sounds could disrupt activities.
Similar to foam, acoustic insulation absorbs frequencies transmitted by soundwaves. There are many different ways and types of materials used for different applications. For example, acoustic curtains, ceilings, floors, and panels. Mineral wool has a special chemical property for some specific applications. Mineral wool is non-combustible and has a melting temperature at 1800-2000 degrees Fahrenheit. This is an important element since sound waves are converted to heat as it vibrates.