The process of controlling unwanted loud sounds using soundproof materials is called soundproofing. Different types of soundproofing materials are used according to the type and source of noise, structure of the building, and the amount of noise needed to be dampened. Read More…
Sound-Proofing
A sound is a form of energy that travels through the air and creates vibrations. Soundproofing materials help in reducing these vibrations traveling from the source to the recipient's ear.
Materials used for Sound Barriers
The selection of material for sound barriers is very important because some materials can absorb sound while others reflect it. Some of the materials are as follows:
Concrete

Concrete is one of the best materials used for making barriers. It is a very hardy material used in areas where construction is problematic.

Steel

Steel and aluminum are the materials used for sound barriers. Steel is cheap, effective, and easy to handle, but one issue is that it reflects the sound. Hence, it is a poor choice in highly populated areas.

Acrylic

Acrylic material is used to make transparent sound barriers. These are used in areas where noise reduction is required without blocking the view. Acrylic barriers are more expensive than other materials.

Wood

Wood created with pressure is the best option to use for barriers as it blends easily with other materials like concrete, steel, and acrylic. It is cheap and easy to transport, but the lifespan of wood is limited.

PVC Composite

PVC composite material is cost-effective and long-lasting. Fixed sound barriers are best to use as they can also withstand harsh conditions. Echo barriers can achieve high noise reduction and resist other elements.
Products used as Sound Barriers
Acoustic Membrane
Acoustic membranes are easy to install and long-lasting yet expensive sound barriers.
Many different types are available with different thicknesses and effectiveness.
Acoustic Mineral Wool Cavity Insulation
This is a mineral, wool, or rock insulation such as QuietFiber that works well in absorbing thermal and acoustic energies.
It fills wall cavities and makes acoustic panels and bass traps.
It is affordable, rigid, easy to cut, natural, and fire- and moisture-resistant.
Cutting of the wool cavity may release silver that irritates the lungs.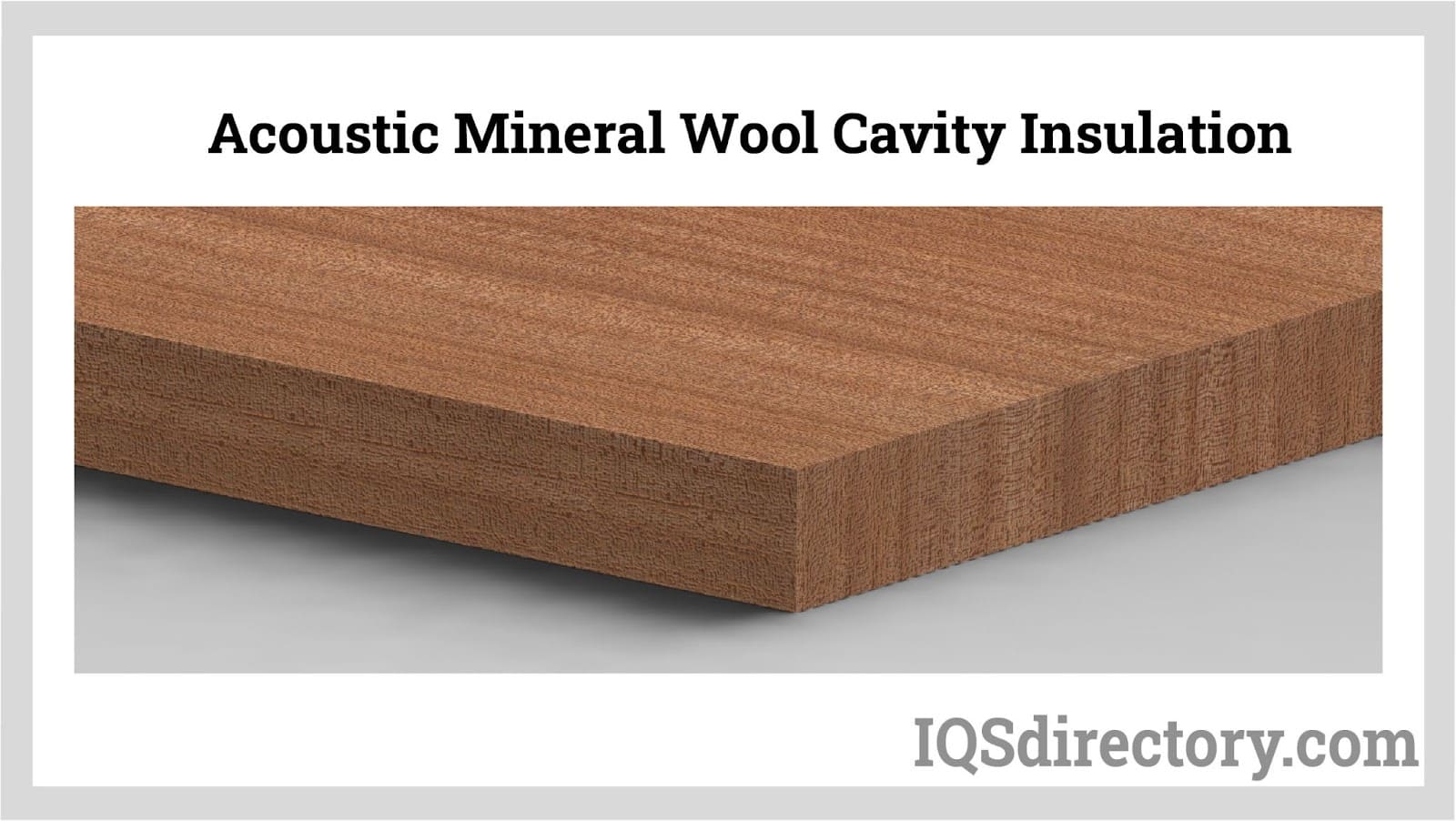 Fiberglass
Fiberglass is used in home theaters and recording studios to reduce the sound of variable frequencies.
These are available as boards and slabs and are easy to cut.
It is an irritant; therefore, protective gear must be worn before handling it.
Resilient Channels
These are metal or timber strips with several holes and gaps for easy screwing.
They have a good decoupling principle that helps in achieving soundproofing.
Resilient channels are easy to install and low cost but can take more time to install.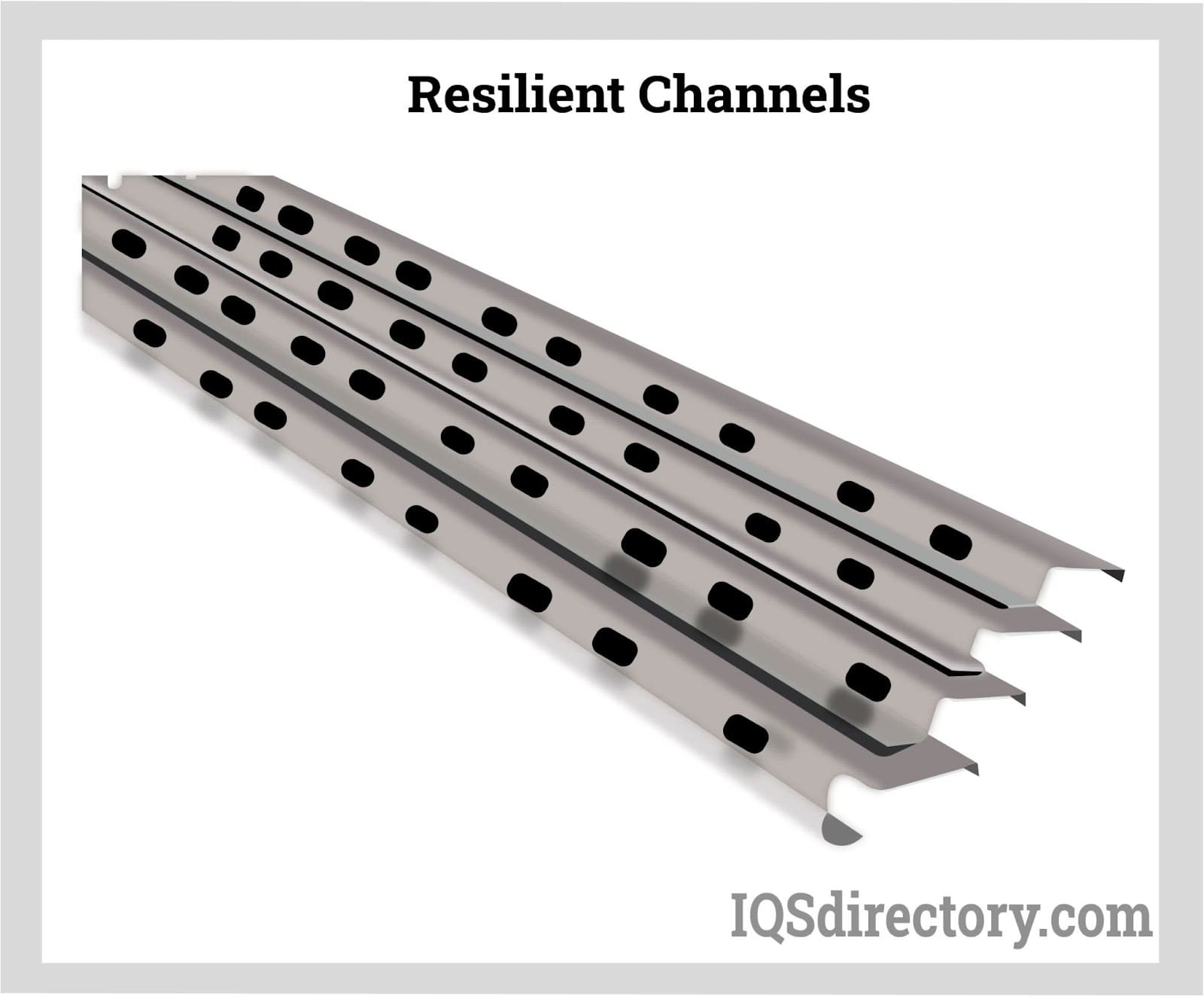 Anti-vibration Floor Mats
These floor mats are best for reducing unwanted sound and vibrations.
These are simple and effective; just putting them under machines or appliances makes them easy to install.
Acoustic Sealant and Caulk
These work on the decoupling principle and are used for small areas such as wall gaps or corners.
Both reduce sound by dampening, are easy to apply, are quite affordable, and reduce leakage.
Sound Absorber Panels
These are absorbing panels attached to ceilings and walls.
Acoustiblok Quiet-Cloud is the most common and used in gymnasiums, theaters, classrooms, and game rooms.
These panels are aesthetically pleasing but quite expensive to install.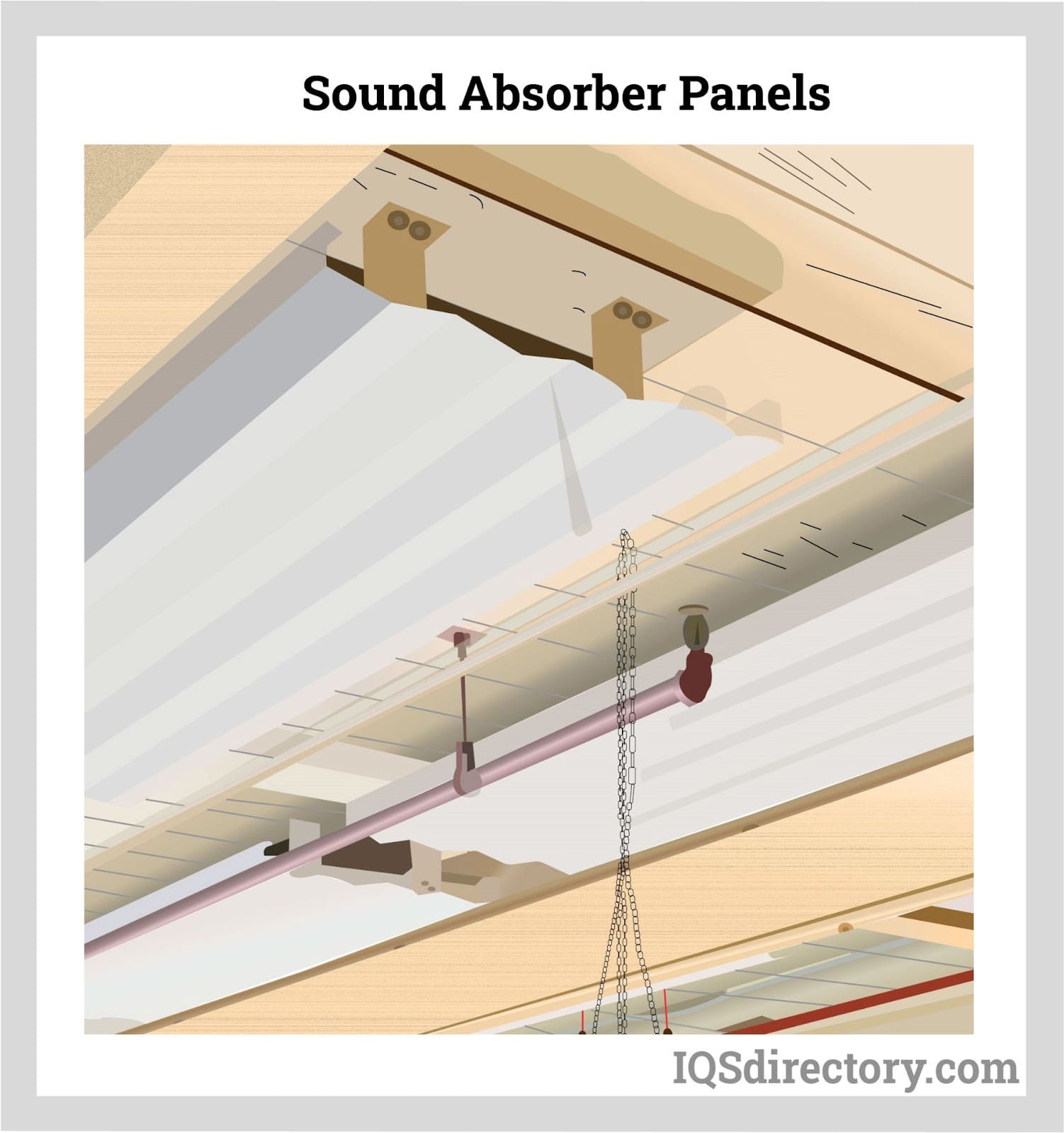 Soundproof Curtains and Blankets
These curtains and blankets are low-cost, easy to install, and made with thick fabric.
These are used in nurseries, theaters, and homes. Both can be hung on the wall, but the fabric makes them costly.
Acoustic Fencing (External)
Acoustic fencing is used for outer spaces, and the correct height and length can help in noise blockage.
Acoustifence is a material used for fences that are already installed but do not work properly.
This material is in the form of rolls, is easy to install, and is the best sound absorber.
It is rigid in structure, making it expensive in terms of material and labor.
Acoustic Absorber Panels
This panel works on the principle of absorption; it is rigid, durable, and hydrophobic.
It is made from glass beads that look like granite and are lightweight.
It offers good resistance to water and heat and is non-combustible, chemically inert, and non-fibrous.
It is hydrophobic, can be used outdoors, and provides a complete noise reduction.
It is more expensive than other products but works well where all other products fail.
Industrial Acoustic Soundproof Panels
These panels are steel and aluminum and can mitigate noise from high pressure and output sources.
These panels can withstand moisture, sunlight, and harsh weather conditions.
Acoustiblok All Weather soundproof panels are weather-proof and have triple layers for diffusion.
These panels are expensive to install due to the high-quality material used.
Choosing the Proper Sound Barrier Manufacturer
To ensure you have the most positive outcome when purchasing sound barriers from a sound barrier manufacturer, it is important to compare several companies using our directory of sound barrier manufacturers. Each sound barrier manufacturer has a business profile page highlighting their areas of experience and capabilities, along with a contact form to directly communicate with the manufacturer for more information or request a quote. Review each sound barrier business website using our patented website previewer to quickly learn what each company specializes in. Then, use our simple RFQ form to contact multiple sound barrier companies with the same form.